Flexible Couplings and Adapters
Flexible Couplings and Adapters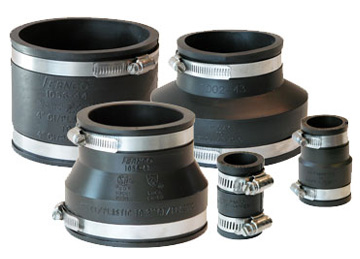 Stock Couplings
Fernco manufacturers the most complete line of flexible couplings in the industry, from sizes of 3/4" to 27" (19mm to 381mm). Fernco Couplings have earned a reputation for consistent, superior performance, giving you full confidence in their quality and reliability.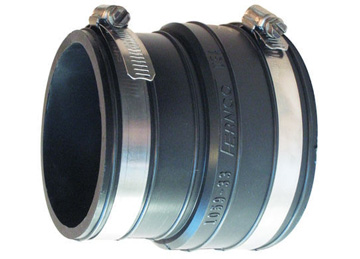 Plastic Socket Couplings
For socket-to-pipe or socket-to-socket connections. Flexible Couplings for plastic socket connections are a time-saving way to repair or alter plastic pipe joints without replacing fittings.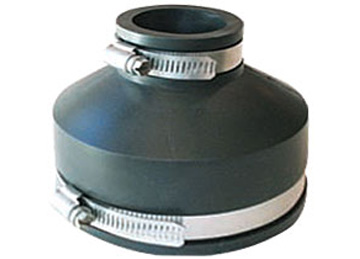 Plastic Sleeve Seals
Proflex is a flexible transition pipe coupling that allows you to make pipe connections that are resistant to shear forces, while creating a rigid, long-lasting pipe joint.
Qwik Tees and Qwik Ells
Extra length fittings that are ideal for replacements. Fernco flexible Qwik Tees and Elbows allow up to 90º connections of all common household drain, waste and vent pipes quickly and easily without using special tools or fittings.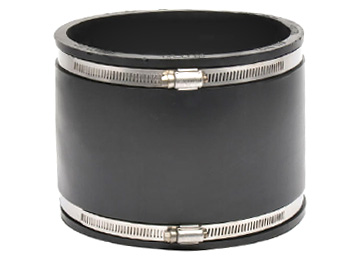 Ultra-Rib Sewer Pipe Series
Efficiently connect ETI to Asbestos Cement or ETI to SDR-35 The ribs are engineered to connect sewer pipe effectively for a long-lasting solution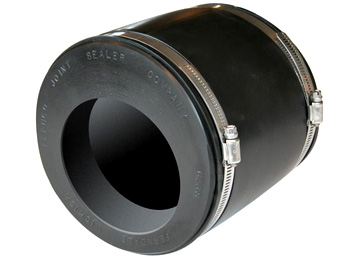 Eccentric Series
Maintaining a continuous flowline in critical grade conditions When competitor eccentric couplings create obstruction and back-up, Fernco's Eccentric Coupling aligns the pipes inside wall to create an obstruction free flow.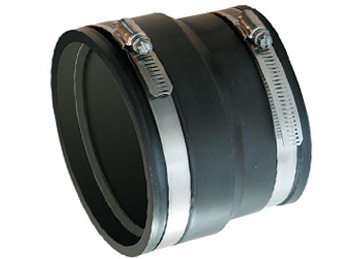 Corrugated Pipe Couplings
Quickly connect ADS and Hancor corrugated polyethylene to PVC sewer pipes. Ideal for use in storm and sub-soil drainage systems, farm irrigation systems, residential areas and more. Corrugated Pipe Couplings can be applied anywhere corrugated polyethylene drainage and irrigation systems are connected to S&D or DWV plastic pipe.
Large Diameter Couplings
Designed for sewage, drainage and low pressure applications and are manufactured to suit any outside pipe diameter. Fernco provides Large Diameter Standard Couplings from 23.5" to 82.5" that are manufactured to order, thereby meeting specific contractor and site requirements. Large Diameter Couplings can suit any outside pipe diameter and any size of coupling can be supplied direct to the site.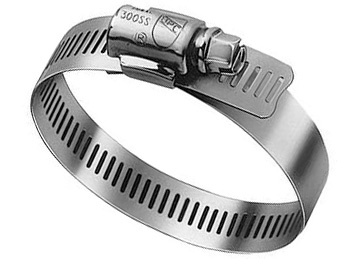 Stainless Steel Band Clamps
Extra length fittings that are ideal for replacements. Interlocked housing and band design strengthens under tension to ensure a positive seal. Bands have additional slots to accommodate greater dimensional range. Series 316 Stainless Steel Clamps are available upon request.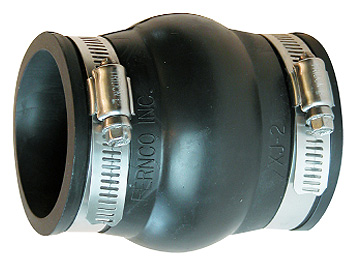 Expansion Joints
Fernco's one-piece expansion joints allows thermal expansion and contraction of drain, waste and vent pipes and inside rain water conductor systems. Eliminating costly offsets normally used to accommodate expansion and contraction, this coupling is an ideal solution for vertical pipe installations.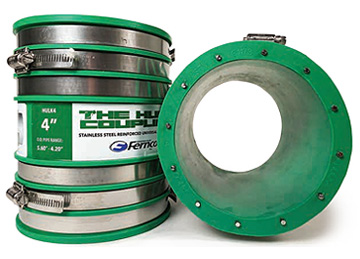 The HULK Coupling
Universal Sewer and Drain Repair Coupling. One universal coupling per nominal size connects most pipe materials. Heavy duty, multi-dimensional, non-shear sewer & drain coupling.