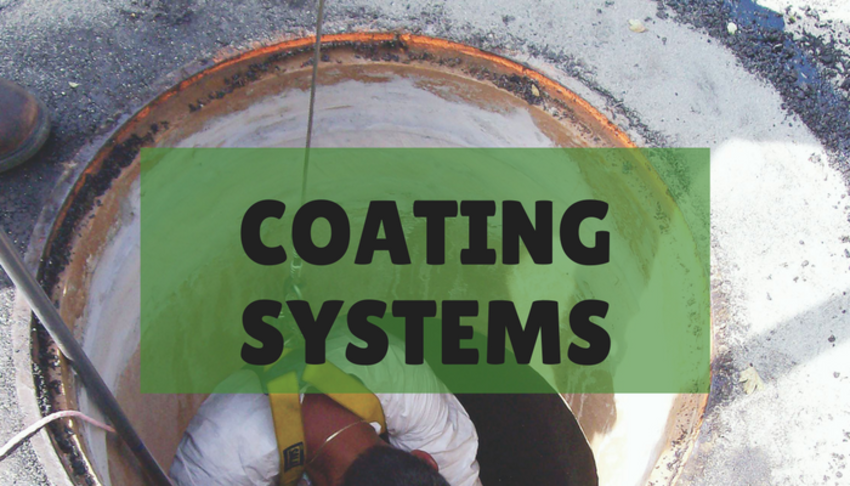 After decades of pipe failures and sewer backups, America's wastewater infrastructure is deteriorating and experiencing corrosion. Many municipalities are combating this issue by rehabilitating corroded and leaking manholes that intake I/I and damage the overall system. Because manholes can account for up to 30% of unnecessary groundwater, organizations have recognized that rehabilitating manholes are essential to restoring the entire wastewater system.
Microbiologically Induced Corrosion (MIC) has been determined as a primary problem in most sewer systems. This occurs when bacteria combines with 'sewer gas' and produces a sulfuric acid. Extremely corrosive to concrete, steel and other metal, once the acid begins to damage the manhole, it can completely lose its ability to function properly.
With manhole rehabilitation on the rise, coatings have proven to be a beneficial product in fighting MIC and restoring manholes. Coatings create a barrier between the manhole and the acid, thus protecting the environment and adding overall service life to the system.
Coating products can be categorized as the following:
Cement: microsilica mortars and calcium aluminate mortars
Epoxy: liners, resin, fiber reinforced, mortars
Poly-: polyurethane liners, hybrid polyurea liners and pure polyurea liners
Although coating systems fight against MIC, they all differ greatly in terms of their chemical makeup and properties. When determining which coating product is best for manhole rehabilitation, it's important to consider overall functionality, durability and performance.
Cement Advantage:
Porous
Slows the inflow of water or chemicals
Extends overall structural lifespan
Creates chemical-resistant barriers
Epoxy Advantage:
100% solid epoxy
No VOCs, CFCs or HFCs
Odorless, solvent free & less waste
Builds up to 1/4" (250 mils) without sagging
Protects against MIC and H2S
Working temperature between 40º F and 120º F
Viscosity permits installation on vertical and overhead surfaces
Adhesion in damp, humid areas and surfaces
Fast cure time, easy installation
Zero shrinking
Polyurethane / Polyurea Advantage:
Bonds to material with moisture-tolerant epoxy primer
Crack bridging capabilities
Withstand traffic, pressure, soil movement and pipe shifting
No VOCs
Fast cure time, easy installation
Plural component
Builds up to 1/8" (10-125 mils)
Resistant to chemicals
Source One Environmental (S1E) offers a 100% soild epoxy coating that is ideal for manholes, wet walls, vaults and more. Our product creates a structural barrier that is permanent and adds structural integrity to repair area. The unique, two-part small bagging system reduces waste and allows a simple application when space may be limited.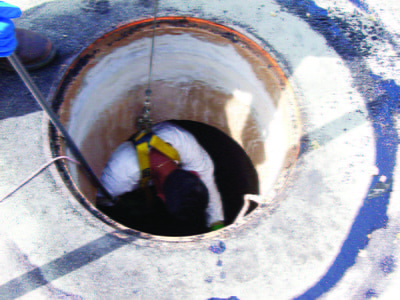 S1E: Source One Environmental (S1E) was established in 2009 to provide innovative solutions for municipalities, contractors and plumbers in the water management and infrastructure rehabilitation markets. S1E manufacturers trenchless repair products that provide customers with an environmentally-friendly and cost-effective solution while offering on-site training and consultations.