Brazil Performs Largest Point Repair with PipePatch
The Fernco of Brazil's team performed the largest trenchless point repair ever completed worldwide with PipePatch in Olinda, Pernambuco for the Odebrecht Ambiental Região Metropolitana de Recife.
A 40-year old pressurized sewer pipeline was experiencing multiple inflow and infiltration (I/I) points and was no longer working properly. An excavation or pipe replacement was not possible due to strict construction regulations in the town. Additionally, only one access point could be used and serviced by vehicles.
The Odebrecht analyzed more than seven different solutions to structurally rehabilitate the pipeline infrastructure. Both excavation and lining were not feasible options because of the construction regulations and the lack of access points.
When Fernco of Brazil presented on the trenchless cured-in-place-pipe (CIPP) product PipePatch, the city agreed that it was the most economical and safe option for the pipe rehabilitation.
PipePatch is a trenchless point repair solution that creates a pipe within a pipe with minimal changes to the original diameter. By eliminating all water infiltration within the pipeline, PipePatch also improves the performance of the storm or sewer system. With the PipePatch trenchless technology, most repairs can be completed within a day, while remaining environmentally friendly.
After the product was tested for the network load, Odebrecht decided to adopt the trenchless technology solution and PipePatch was fully approved for the job.
Fernco of Brazil's PipePatch challenge was completing a 24-in point repair on about 590-ft of pipeline—the largest point repair ever completed worldwide.
With the consultation of Fernco of Brazil's Source One Environmental (S1E) South American Managing Director, Ferdinando Manzoli, the certified contractor began the process by dredging, cleaning and video shooting to clearly identify the rehabilitation points for the installation.
Over the course of 45 days, the 590-ft pipeline was the rehabilitated by overlaying the point repair fiberglass and resin over each other to create a liner. This process fully coated the pipeline's deteriorated interior and eliminated all infiltration sources.
The PipePatch trenchless pipe repair was completed on time, on budget and delivered quality results without any form of excavation. The city was extremely pleased with the results and Fernco of Brazil continues to partner with both the city and Odebrecht.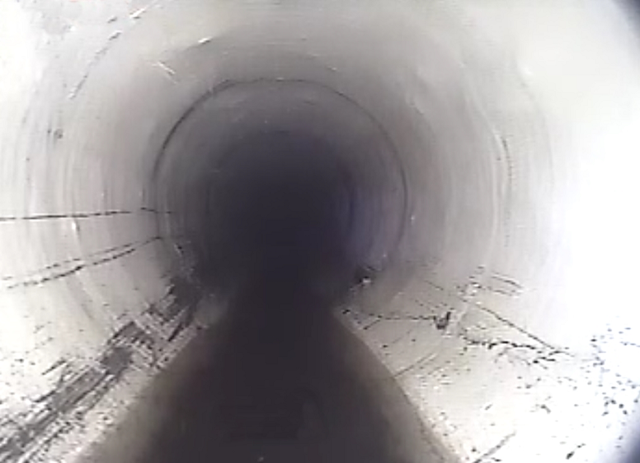 About S1E: Source One Environmental (S1E) was established in 2009 to provide innovative solutions for municipalities, contractors and plumbers in the water management and infrastructure rehabilitation markets. S1E manufacturers trenchless repair products that provide customers with an environmentally-friendly and cost-effective solution while offering on-site training and consultations.