Problem: A 6-inch vitrified clay pipeline in Carrolton, Texas had significant damage, causing heavy I&I. This pipeline was 10 feet deep in an alley way and located in the middle of a residents driveway. Completing a traditional dig-and-replace method would cost between $10,000-$12,000, at least three days of labor and the alley would need to be closed during the repair. This would not only cause the city a large expense and resources, but also inconvenience the homeowner and neighborhood.
Solution: Hoping to avoid an expensive and time-consuming excavation, the city turned to Source One Environmental of Davison, MI to provide a trenchless pipe rehabilitation solution. Rehabilitating the pipeline with a CIPP method would restore the pipelines structural integrity and improve the overall performance, at a fraction of the cost and time. The company installed PipePatch point repair system 10-feet deep to cure the 6-inch broken pipeline.
Result: PipePatch eliminated the need for digging by creating a pipe within a pipe with minimal change the original diameter, improving the overall flow capacity. This repair cost 10-times less than the original estimate and took less than three hours to complete. Not only was the residential area virtually undisturbed, but the rehabilitation added decades of additional service life to the pipeline, ensuring that the residents would not encounter this again.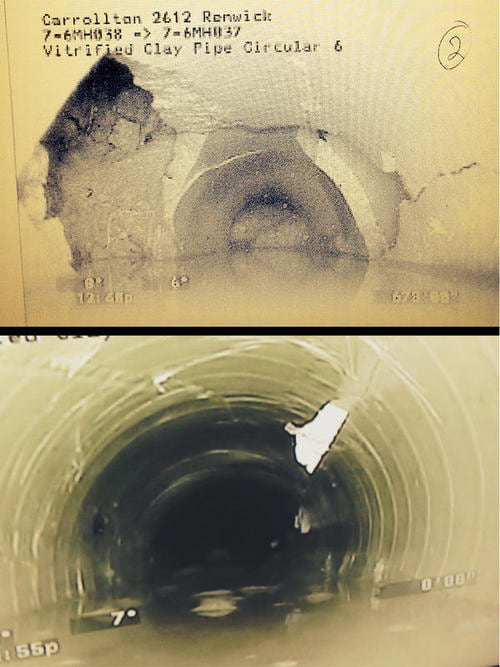 About S1E: Source One Environmental (S1E) was established in 2009 to provide innovative solutions for municipalities, contractors and plumbers in the water management and infrastructure rehabilitation markets. S1E manufacturers trenchless repair products that provide customers with an environmentally-friendly and cost-effective solution while offering on-site training and consultations.