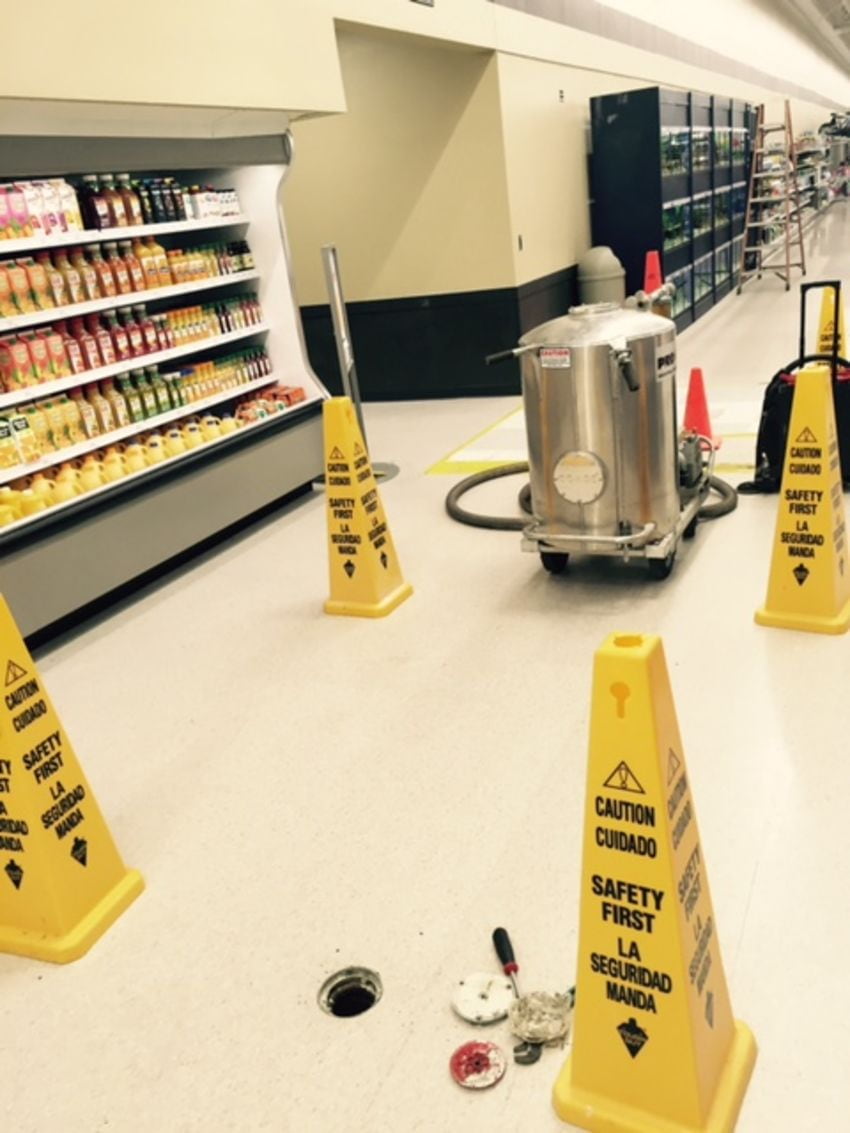 Dayton, Ohio - Source One Environmental (S1E), global leader in manufacturing trenchless pipe rehabilitation solutions, completed a 4-inch by 48-inch repair inside a Meijer's grocery aisle in Dayton, Ohio. 
Meijer, open 24-hours a day, is constantly busy with customers throughout 365-days a year. The notion of having to close down for a few days or weeks to repair a broken pipeline was completely inconcievable to the Meijer branch in Dayton, Ohio. Not only would they need to close, but the pipe excavation method would force the store to dig into the concrete ground and replace damages afterwards, resulting in a great time and cost investment.
Ben McGraw, S1E Regional Sales Manager, is not a stranger to CIPP challenges. McGraw recommended using PipePatch, the premium trenchless technology for point repairs, as an alternative to the dig-and-replace method. PipePatch creates a pipe within a pipe to  restore structural integrity to the original pipe and improve flow capacity at a fraction of the cost and time. Tested to a 50-year service life, Meijer was ensured that the pipeline rehabilitation would not need to completed again for decades.
A 4-inch by 48-inch PipePatch was installed 3-feet underneath the concrete floor. Utilizing a patented and unique reinforced fiberglass line with resin, PipePatch established a mechanical bond to the host pipe and locked out all infiltration.  By only guarding off the repair area with a few safety cones, PipePatch effectively repaired the pipeline in an afternoon without needing to excavate the flooring. During the repair, Meijer remained open. 
PipePatch eliminated the need for digging by creating a pipe within a pipe with minimal change the original diameter. Resulting in significant time and cost savings, the Meijer store was essentially undisturbed throughout the process. This trenchless rehabilitation added decades of years to the pipeline, restored structural integrity and improved the overall functionality.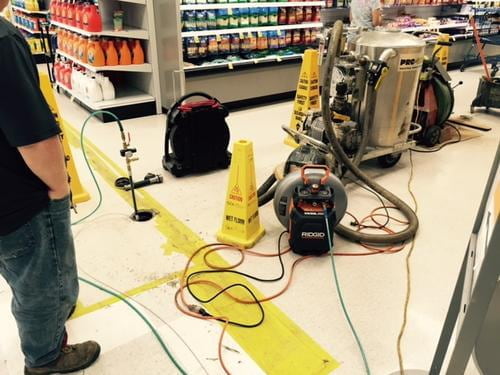 About S1E: Source One Environmental (S1E) was established in 2009 to provide innovative solutions for municipalities, contractors and plumbers in the water management and infrastructure rehabilitation markets. S1E manufacturers trenchless repair products that provide customers with an environmentally-friendly and cost-effective solution while offering on-site training and consultations.