Fernco App
Fernco's new app finds the correct coupling product easily for their customers.
The app was designed for a quick solution when determining which Fernco coupling size should be used in the application.
The Fernco app offers a user-friendly alternative to searching through our catalog or looking through coupling charts to find the appropriate product. Fernco is presenting product information in a simpler way than ever before for customers at every level.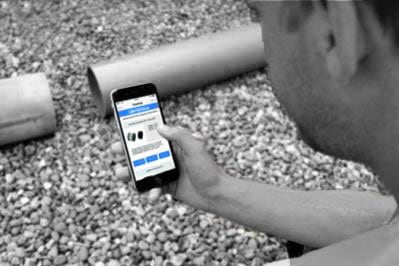 To use the Fernco product selector, the user will need to know the following information:
Pipe material
Outside diameter or nominal diameter for pipe #1 to be connected
Outside diameter or nominal diameter for pipe #2 to be connected
Developed to give information to customers quickly, the app's product selector can be used on any jobsite with or without Wi-Fi. Additionally, users can 'favorite' products to return to later when needed.
The app is available to the US, Canada, Mexico and Brazil for iPhone and Android smartphones. To download the app, search 'Fernco' in the relevant app store.